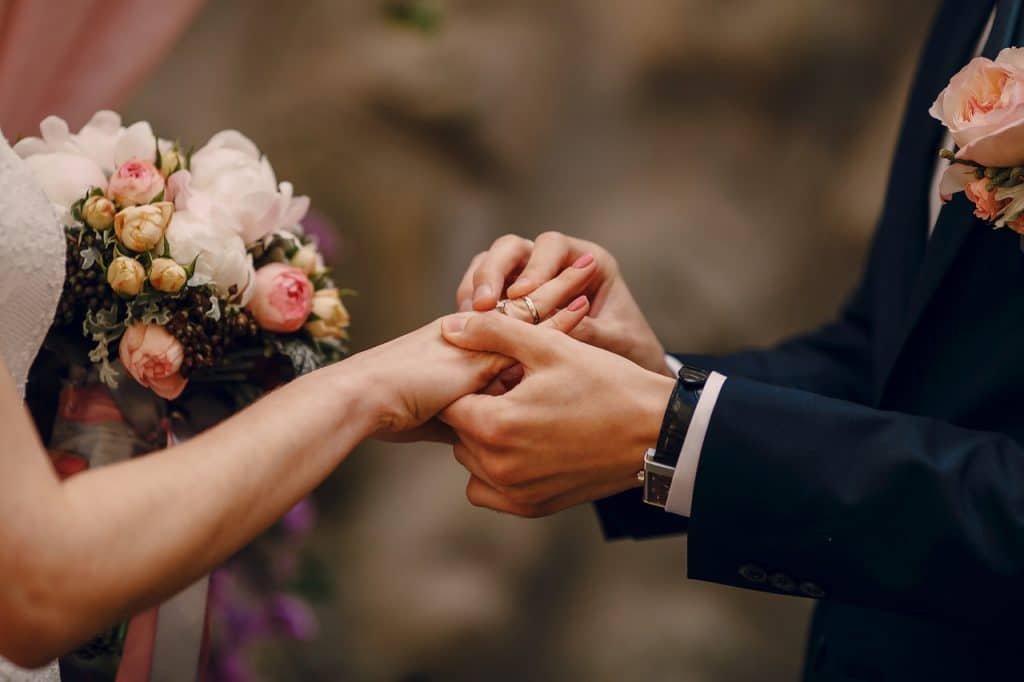 If you've been dreaming of booking Fernwood Gardens in Tagaytay for a wedding or maybe looking for a Narra Hill wedding package to enjoy the view, you need a professional caterer to assist you. With all-inclusive wedding packages in the Philippines and full wedding planning guidance, you will feel less stressed on this momentous occasion. Are you interested in Juan Carlo's Tagaytay Wedding Packages? Keep on reading!
Tagaytay Wedding Packages Services
The weather in Tagaytay is cool and the scenery is just beautiful. That's why many couples are happy after booking their Tagaytay Wedding Package with us. The good food, iconic styling, and professional services are tried and tested by numerous clients and some of them are celebrities! You can pick from the choices below for your event.
Buffet Service
Whether you're celebrating your reception at Affinitrees Tagaytay or Mahogany Event Place, the Juan Carlo Signature Buffet Service has everything you need to cater to your fine taste. With packages ranging from 100 to 500 pax, our rates provide the best value for your dream event.
If you plan to have a small intimate wedding in one of our partner venues in Tagaytay, we also offer professionally catered dishes for a minimum of 30 pax. If you have additional guests, we can always accommodate your needs.
Plated Menu Service
Do you prefer a plated menu service for your dream event? Here at Juan Carlo, we can customize our Tagaytay Wedding Packages to cater to everyone's needs. If you require, we have a Plated Menu Package with similar inclusions to our Buffet Packages.
It also includes menu choices for cocktails, full-course meals, and styling! With bigger food portions and individually-served meals, your guests will feel like royalty. But if you have other suggestions and preferences, we'll gladly cater to those as well.
Special Promos
Because of the new normal situation, some couples are looking for adjustments in their Tagaytay Wedding Packages. Because of this, we now offer special promos! You can still celebrate with your loved ones at The Glens Tagaytay or Ville Sommet Tagaytay for picturesque backdrops and beautiful facilities.
We can employ social distancing protocols, acrylic-protected buffets, covered cutleries and glasses, and more! For your safety, our cordial and professional waiters will also wear the proper PPE.
What Is Included In The Wedding Packages
Because our packages are all-inclusive, you won't have to worry about your wedding celebration when it comes to catering! All you need to do is tell us your needs and we will find a way to make it come true.
Professionally Prepared Menu
All our packages come with full-course meals. Whether you choose the buffet-service or the plated service, you and your guests will surely feel satisfied! To give you an idea, here are the inclusions:
Cocktail
To welcome your guests, our Tagaytay Wedding Packages include Cocktail Hour! You can choose three dishes from our extensive list of finger foods from Buffet And Plated Menus. Some popular choices are Crispy Seafood Wanton with Cilantro, Chicken Kebabs, and European Cheese and Cold Cuts Platter.
Soup, Bread, and Salad
While the buffet staples include bread, soup, and salad, you can also enjoy these with the Plated Service! Just imagining slurping on your Creamy Pumpkin Soup with a hint of Coconut Milk and Truffle Oil while enjoying the interiors at Alta Veranda. You can dip in your Biscotti with Pistachio nuts for some crunch!
Appetizers
Are you ready to start the full-course meal? Here at Juan Carlo, our professional chefs have curated the most delicious appetizers that can tantalize your taste buds! You can wait for your waiters to serve you our specialties such as Pork Belly with Chili Caramel Sauce, Tanguingue Ceviche Shooters or Chicken Kebabs.
Main Entreés
Food is the highlight of our Tagaytay Wedding Packages. Now that your tummy is starting to rumble, it's time for some filling entreés. You can choose from our wide selection of chicken, pork, fish, beef, seafood, pasta, and vegetable menus. Because you have quite a few pages to choose from, we're sure that you will have a hard time narrowing it down! Some of the best-sellers are the following:
German-Style Roast Chicken
Korean Pork Spareribs
Ox Tail Kare-Kare
Norwegian Pink Salmon In Tequila Cream Sauce
Seafood on Ice
Pasta Marinara 
Signature Juan Carlo Signature Fresh Lumpiang Ubod
Dessert
After filling your tummy with multiple entreés, we're sure that there is always some room for dessert. Are you craving some Rocky Road Brownies? Or maybe some Vanilla Macaroons. We've got it covered for you. Our pastry chefs are also proud of our Tiramisu and Lemon Tart with Meringue. If you prefer something fresh we also offer assorted fruits in season! This makes our Tagaytay Wedding Packages the recommended choice.
Drink Station
While we serve our signature iced tea and lemonades with our dishes, you can also choose from freshly brewed coffee, flavored teas, or the Juan Carlo Tea Cart Garden! Out best seller is the Wild Forest Berries, which is a concoction of different berries and herbs.
Design And Style
Now that you have chosen the dishes from our Tagaytay Wedding Packages, you will be pleased to know that we also offer our design and styling assistance so your guests will feel special at your wedding reception. Our stylists can include our exquisitely designed floral centerpieces, thematic backdrop, sofa for the celebrant, presidential tables, linen to match your theme, and more!
Event Essentials
So you would have everything you need ready for your dream event, our Tagaytay Wedding Packages are also complete with all the essentials. From a bottle of sparkling wine for the wedding toasts, dressed-up tables for all guests, fine plates and glassware to serve the food, and friendly staff to provide luxurious service, you won't miss a thing.
Other Selections
While our Tagaytay Wedding Packages include the full dining experience for your wedding, we can also provide you extra services to make your dream event all the better! We have wedding cakes carefully made by our pastry chefs which will be a welcome addition to your reception. If you need upgraded dishes, you can also opt for our Lechon, S'mores Station, Halo-halo station, and more.
Aside from that, we also offer a 3-hour bridal car rental with a professional chauffeur in uniform. Do you need a floral upgrade? Our stylists can do that too!
What to Expect from Juan Carlo Wedding Packages
We at Juan Carlo believe that weddings are days of memories and moments. We have a set of wedding venues that offer our own unique wedding packages. Bear in mind that you don't have to worry because we can customize our wedding packages to satisfy the wants and needs of our clients.
If you're contemplating getting our Tagaytay Wedding Packages, here are some of the things that you would be able to experience.
Less Stress and More Time
Our Tagaytay Wedding Packages are made to save time and reduce the workload of the couple. Instead of getting frustrated because your catering service, lights, and sound logistics, and venue can't get in line with one of your requests, you can just focus on one contact person and everything else can follow through from there.
You'll have more time to enjoy and de-stress before your big day, and more time to pamper yourself or focus on getting that perfect wedding dress or wedding cake.
All-Inclusive Packages
Seldom will you find wedding packages that aren't all-inclusive. It's a matter of which wedding package has it all and more. Be that as it may, our wedding packages are specialized for the provided venue. For Tagaytay Wedding Packages, we highly recommend some of our outdoor venues—but of course, indoor venues are still open for your patronage.
Full Wedding Planning and Guidance
The most appealing thing that we can offer you is our years of expertise and knowledge when it comes to wedding planning. Availing of any of Juan Carlo's Tagaytay wedding packages will also provide you with our signature wedding planning. We will help you all the way until the last guest leaves your reception.
Added Services and Extras
Unlike money-oriented catering services, we value the moments that you have on your wedding day. Depending on your venue and the service that you take, you can be provided with some lucrative and fantastic perks! Some of the potential perks include things like complimentary food cards for your reception or complimentary bedrooms for the newlyweds.
The right Tagaytay wedding package will provide you with more than what you're looking for. Some things that you gave up on might suddenly be within your reach with a prospective all-inclusive wedding package!
Find The Best Tagaytay Wedding Packages From Juan Carlo!
It's no surprise that Tagaytay is one of the most popular places for weddings. The place has some of the most beautiful and calming scenery in the Philippines, with only a handful that's comparable to it. Aside from that, Tagaytay is one of the few places in the Philippines that has fairly decent weather.
Because this is a once-in-a-lifetime occasion, you need all the assistance you can help to make it more meaningful and memorable! Here at Juan Carlo, we have all the experience to help you get the most out of our Tagaytay Wedding packages. If you want to customize some aspects such as food and design, we will be happy to help you. Our catering services in Quezon City are perfect for all kinds of occasions. Send a message now!