Tips On Hosting A Chinese New Year Party
What are tips on hosting a Chinese New Year's Party?
Think of your menu in advance
Prepare some dishes ahead of time
Make sure stir-fried foods are fresh
Serve a plateful of dumplings
Ensure there is a lot of fish leftover
Glutinous rice cake is a must-have
Don't forget the noodles for longevity
Have mandarin oranges for giveaways
Gong Hei Fat Choy! This is a Cantonese greeting to wish you happiness and prosperity for the new year. If you're hosting a party to celebrate the beginning of another lucky year, there are some things you should keep in mind. Keep on reading for some Chinese New Year party tips!
Think Of Your Menu In Advance
Celebrating the Chinese New Year requires a lot of dishes to prepare. To avoid feeling overwhelmed on the day of the event it is helpful to have a lineup of meals you plan to serve. This way, you can budget your money accordingly and shop for groceries early.
Prepare Some Dishes Ahead Of Time
If you can, make complicated dishes in advance. You can refrigerate these dishes and reheat them on the day itself. By doing this, you will ensure that each meal is cooked properly without missing ingredients—which could happen due to business. Some ideas include:
Braised Beef
Spicy Chicken Salad
Soy Sauce Chicken
Eight Treasure Rice Pudding
Make Sure Stir-Fried Foods Are Fresh
While there are dishes that you can cook in advance, stir-fried foods are not one of them. To lessen the workload, you can prep your ingredients ahead of time—such as marinated meat and special sauces—so all you have to do is combine them on the day itself. Some recipes you can make are:
Stir-fried Lettuce
Stir-fried Bok choy
Stir-fried Sticky Rice Cakes
Stir-fried Noodles
Serve A Plateful Of Dumplings
Dumplings are one of the lucky foods to serve during the new year. This is because its Chinese name sounds like a word that means 'saying farewell to the old and welcoming the new'. A dumpling can also be shaped like the ancient gold and silver ingots, which can symbolize a wealthier year ahead. When making these, avoid sauerkraut fillings as it can mean a poor future. You can also make the following:
Pork And Chive Dumplings
Chicken Mushroom Dumpling
Rice Dumplings
Ensure There Is A Lot Of Fish Leftover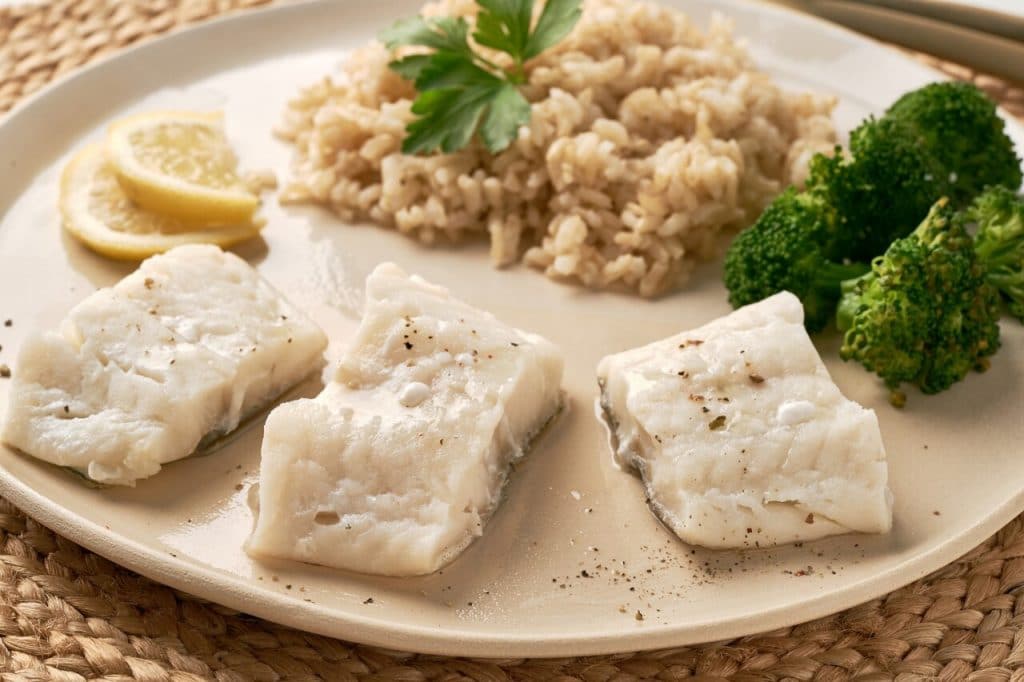 In Chinese, the word fish sounds like the word for 'surplus' and 'fortune'. It signifies overflowing wealth and bounty with a lot of reminders for the new year. That's why it is usually the last meal eaten, with people leaving leftovers for good luck. For ideas, you can cook the following dishes:
Red Braised Fish
Pan-Fried Fish
Steamed Whole Fish
Glutinous Rice Cake Is A Must Have
Glutinous rice cake is a traditional dish served on Chinese New Year—and for good reason. It is another homophone because it sounds like the Chinese word for 'getting higher year by year'.
It's believed eating glutinous rice cakes can make a child taller, allow someone to get a promotion or better grades in school.
Don't Forget The Noodles For Longevity
There are a lot of Chinese Noodle recipes—either boiled or fried—you can serve for this event. As a staple dish on this occasion, this food also symbolizes a special meaning which is longevity. To follow the tradition, ensure that the noodles are long and uncut. Some popular recipes include:
Traditional Long Life Noodles
Steamed Noodles With Green Beans
Shanghai Fried Noodles
Have Mandarin Oranges For Giveaways
Just like the rest of the traditional food served for Chinese New Year, oranges and mandarins also have an auspicious meaning. The word has a homophone which means 'success'. The shape and color also matter, as roundness and gold are associated with a golden coin and thus, wealth. This is why many people exchange this lucky fruit when visiting relatives.
Key Takeaway
Do you have plans of hosting this event for the first time? These Chinese New Year Party tips can help you attract a prosperous year ahead with lucky food. If you have a lot of guests and little time to cook on the day itself, you can prepare a lot of these meals in advance.
But if you prefer to leave this task to experienced chefs, you can rely on a professional caterer like Juan Carlo. With decades of experience serving these important parties, you can rely on their knowledge and expertise in preparing the most delicious and sumptuous meals which also symbolize luck and fortune.
If you're interested, you can send a message to Juan Carlo now for event catering or meal deliveries!